DESCRIPTION
Freshitol Hand Sanitizer Gel, best sanitizer in India. Gentle on hands & harsh on germs
Freshitol Hand Sanitizer - The Ultimate Solution to Keep Your Hands Germ-Free!
Are you using hand sanitizers that leave your hands dry and irritated? Freshitol Hand Sanitizer is here to change the game with its skin-friendly, alcohol-based formula that is free from harmful chemicals. Our sanitizer is specially formulated to be gentle on your hands, yet harsh on germs, providing long-lasting protection against germs and bacteria.
In addition to its germ-fighting capabilities, Freshitol Hand Sanitizer also helps retain the moisture of your skin and keeps it hydrated and soft with its unique blend of Aloe Vera extracts, Vitamin E, and glycerin. Say goodbye to sticky, greasy hand sanitizers and hello to a non-sticky formula that leaves your hands feeling refreshed and revitalized.
With its unique leak-proof, easy-to-lock bottle design, Freshitol Hand Sanitizer is perfect for carrying with you on-the-go in your purse, backpack, toiletry bag, first aid kit, or car storage. You can use it with confidence, without worrying about any messy spills or leaks.
Choose from two mild and pleasant fragrances, Jasmine and Green Apple, and enjoy the fresh scent that leaves your hands feeling clean and refreshed. Freshitol Hand Sanitizer is available in 500ml and 300ml bottles, so you can find the perfect size for your needs.
Don't settle for just any hand sanitizer, choose Freshitol for a clean, refreshed, and hydrated feel.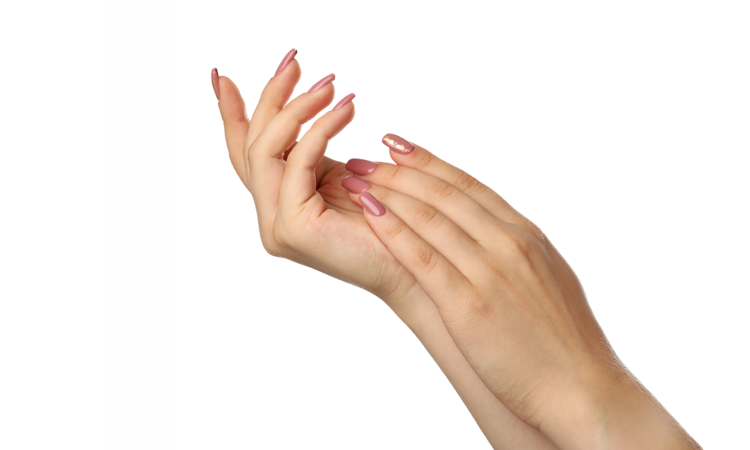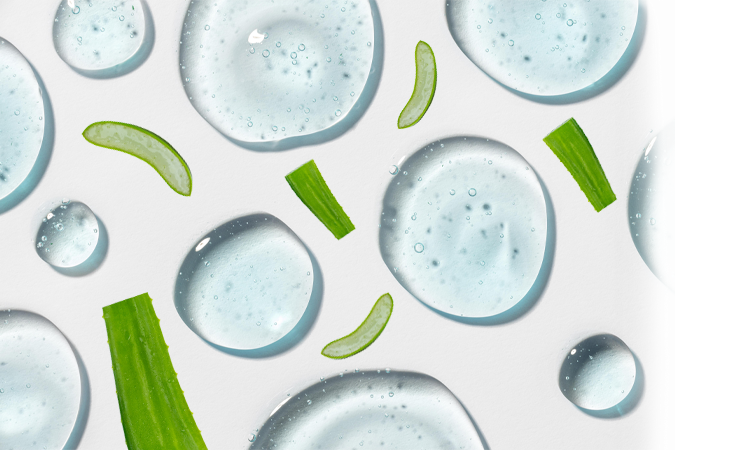 Ingredients
With the goodness of Aloe Vera, vitamin E, Glycerine. One of the best hand sanitizers gel in India
Aloe Vera: Aloe Vera is known for having a soothing effect on the skin and provides tremendous range of health benefits as it is rich in antioxidants, vitamins A and C, minerals, enzymes, amino acids, and other essential nutrients that nourishes the skin and helps in retaining the moisture of the skin. It helps in balancing the pH of the skin.

Vitamin E: Vitamin E is a powerful antioxidant agent that protects the skin from attacks of harmful free radicals that may damage the cells of the body. It also has a positive effect towards maintaining skin health when combined with Vitamin C, it hydrates the skin and keeps it soft for long. Along with Aloe vera, it helps in balancing the pH of the skin.

Glycerin: Glycerin is extremely skin friendly and does not contain any irritants that may damage the skin. It hydrates the skin and locks in the moisture of the skin.
BENEFITS
Freshitol hand sanitizer gel. Skin-friendly, non-greasy, non-irritating and gentle on the skin.
Freshitol is a mild, non-greasy formula manufactured proudly in India that protects against 99.9% of germs & bacteria making it ideal for sanitizing your hands after touching public surfaces. It provides instant protection and can be used for daily and personal hygiene.
SKIN-FRIENDLY AND CHILD-SAFE: Free of harsh chemicals, Freshitol works to maintain the pH balance of the skin, making it the perfect hand sanitizer for all ages. Our product is non-abuse and can be used on all skin types. It contains the soothing Aloe vera extracts that keeps the skin hydrated and locks in the moisture

NON-GREASY AND NON-IRRITATING: You don't need to rinse with water or dry with a towel, so you don't have to store water or soap to quickly disinfect your hands. In addition, Freshitol hand sanitizers do not contain ingredients that may irritate the hands.

GENTLE ON THE SKIN: Rich in glycerin that hydrates the dry skin and keeps skin moisturized for long. Aloevera helps in soothing the hands and maintaining the pH balance of the skin. Vitamin E present in Freshitol helps in fighting the germs and bacteria while nourishing the skin cells.

DISINFECTION ON THE GO: Time to return to your daily busy routine? Worry not, Freshitol is your solution. Whether you're going to the office or traveling by public transport, Freshitol's easy lock bottle feature makes it easy to carry on the go. Designed to last on your skin and keep it hydrated, Freshitol protects you throughout your journey. It can be used anytime, anywhere, at home, in the car, in the office, while traveling, before meals, while exercising. Ideal for hospitals, schools, offices, gyms, etc.
Freshitol hand sanitizers includes a convenient locking system to protect your personal belongings from leaks, spills and drops. It is also available in two pack sizes in 500ml, 300ml with unique Jasmine and Green apple fragrances.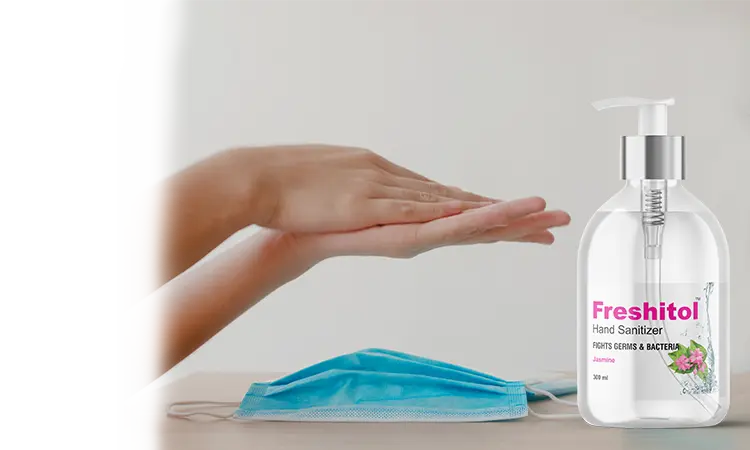 CUSTOMER TESTIMONIALS | USER STORY