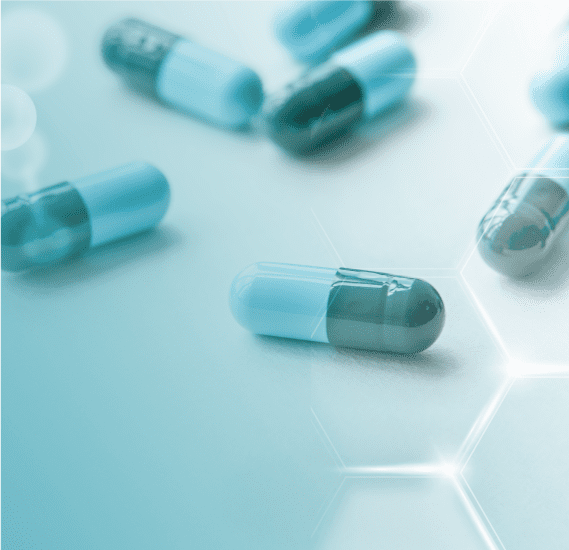 About Us
At AFD Pharma, we believe in the power of nature and science to bring about holistic wellness. We are dedicated to providing nutraceuticals that support your health and well-being, enabling you to live your best life.
Our team of healthcare professionals is committed to serving you, working with medical consultants to bring you the latest advancements in natural health solutions. We strive to empower you to take control of your health, offering safe, effective, and high-quality products that you can trust.
Our network of trusted partners spans the country, reaching over 50,000 stores and serving over 65,000 doctors and 50,000 chemists. We understand the importance of accessibility, and we are dedicated to making our products available to everyone.
At AFD Pharma, we believe in quality as the cornerstone of our success. We are dedicated to providing the best possible products, using only the finest ingredients and rigorous quality control processes to ensure that every product we offer meets our high standards.
For women experiencing perimenopause, menopause, or post-menopause, we offer Neugracia, the best supplement for menopause, consisting of Evening Primrose oil, Borage seed oil, multivitamins, and minerals that provide relief from menopause symptoms.
Our AFD Shield antioxidant supplement, consisting of strong antioxidant ingredients like CoQ10, helps boost immunity by reducing inflammation caused by free radicals, viruses, and bacteria. It plays a crucial role in promoting heart health, diabetic health, and managing hypertension.
Limezo DZ is our power-packed multivitamin that keeps infections like influenza, Covid-19, and the common cold at bay. It helps the body mitigate typhoid fever, dengue, and chikungunya. Our
Livocumin Ayurvedic Liver supplement, made of powerful herbs like turmeric, amla, ginger, black pepper, and more, helps in liver detox, liver cleansing, and liver protection with its liver-protective, antioxidant, and anti-inflammatory properties, strengthening the liver.
For women suffering from PCOS, our LYBER - PCO supplement helps regulate insulin levels, improve insulin sensitivity, oocyte quality, and oocyte maturation while maintaining a healthy hormonal balance.
Our LYBER - M supplement is a comprehensive male fertility supplement that helps boost testosterone levels, improves sperm motility and quality, enhances stamina and energy, and makes you last longer, thus improving male infertility.
Lyber + is our ayurvedic medicine that helps increase libido in men, improves energy levels, enhances testosterone levels, improves strength, stamina, and vigor, boosts sperm production, and supports overall male fertility.
Our Fastnap Melatonin Oral spray is a natural sleep supplement that helps rectify the sleep cycle, inducing deep sleep, decreasing the sleep latency time, providing a relaxing sensation to the mind, and helping you wake up refreshed and energetic.
We understand that taking care of your health can be overwhelming, but we are here to help. With AFD Pharma, you can trust that you are getting the best possible care, so you can focus on living your best life.
Corporate website: www.afdil.com
Contact Us
CUSTOMER TESTIMONIALS | USER STORY
Best Quality
Delivering the best quality for a century.
Science Logic
Offering products steeped in science.
Innovation
Providing innovation-driven solutions.