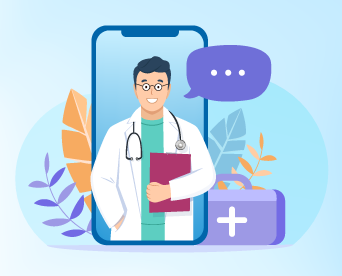 HEALTH CONDITION AND DISEASE
A healthy man wants a thousand things, a sick man only wants one.
Precaution is better than cure. Taking care of ourselves is our first and foremost duty, when one is healthy himself only then he can help others. Every disease, big or small, can be very harmful if not understood and treated accordingly.
Enjoying life comes hand in hand with having a healthy and disease-free body.
Anxiety
Feeling anxious and nervous about certain major life events is common, but when it becomes regular and severe, it is something to worry about. Know more about anxiety here.
Read More
Migraine
Migraines are one of the leading neurological disorders that are taking over the world. While migraine can be caused by a number of factors, the most important reason can be a lack of proper sleep. Know more about migraine due to lack of sleep here.
Read More
Best Quality
Delivering the best quality for a century.
Science Logic
Offering products steeped in science.
Innovation
Providing innovation-driven solutions.